EMS | THE INNER FLEXIBLE SOCKET DESIGNED TO FIT WITHOUT SLIPPING, BUNCHING, SQUEEZING OR DISCOMFORT
EMS | The Enhanced Mobility Socket
What is the EMS multi-surface flexible inner socket?
EMS stands for Enhanced Mobility Socket. It's an inner flexible socket designed as an addition to existing prosthetic systems for the purpose of improving the performance and function of the prosthetic leg. It is specifically designed for a transtibial amputee (below the knee) and vacuum system.
REQUEST A FREE MATERIAL SAMPLE
We welcome you to request a free sample of the materials used to build these custom sockets and liners. Feel the difference for yourself!
Benefits To Using the Enhanced Mobility Socket System
Healthier
EMS improves the patient's limb health.
Stronger
EMS provides a strong connection to the prosthesis.
Controlled
EMS increases control over the prosthetic leg.
Awareness
EMS heightens spatial awareness.
Dry Comfort
EMS controls and stabilizes moisture.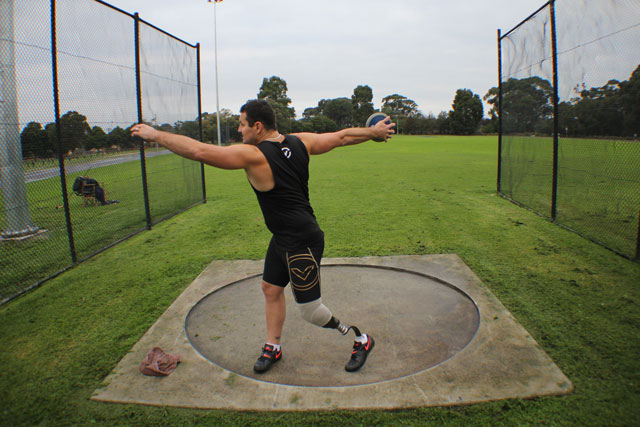 When Movment Matters, Trust EMS.
An amputated limb inevitably comes with impaired sensation. This causes an amputee to be more susceptible to the development of issues. With a prosthetic ecosystem potentially comprising of pressure, moisture, friction, and restraining devices (vacuum, suction, pin system), the balance of these attributes determines the amputee's quality of life. Lose that balance, and an amputee can expect to develop sores, ulcers, skin breakdown, and tissue/muscle atrophy which can lead to infections, or even more surgery.
The EMS Custom Socket Sytem
EMS INNER FLEXIBLE SOCKET
The unique and patented corrugations inside the socket increase hold by 100% over smooth sockets and increase surface area by 400%, which means patients can have confidence in a snug fit, without squeezing the limb.
Further, the Supracondylar Aspect of the EMS allows for a heavier and more modern prosthetic foot, ankle, and pump. It also significantly reduces pistoning. While the noticeable alignment key on the back of the socket allows for a consistent fit and feel every time the socket is put on.
PATENTED TECHNOLOGY
EMS sockets give amputees confidence to move freely without worry. The patented liners, as well as the patented socket texture, is what allows the socket to stay in place without excessive squeezing of the limb. EMS has proven to improve limb health by reducing moisture buildup and skin irritations. A healthier limb means a more active lifestyle. EMS strengthens the connection to the prosthesis which provides a superior amount of control for the user and heightens proprioception and spatial awareness.
The EMS Custom Liner System
EMS PATENTED URETHANE LINER
The micro-ribbed technology provides a strong connection and wicks away moisture. The preflext ribbed liner prevents bunching and drooping of the liner with movement. The urethane material is durable, easy to clean, and reduces skin irritation. Every Liner manufactured is customized to specifically fit each patient.
It's obvious…
What provides a better fit? A straight tube sock on your foot, or a fitted crew sock with a heel? The shape of the heel actually prevents the sock from bunching up around your ankle. The same goes for the EMS System, this liner is designed to contour the patient's limb to fit without the materials bunching up behind the knee.
EMS Warranty Information
The EMS Multi-Surfaced Inner Flexible Socket is the most reliable way to ensure a patient's prosthetic limb remains securely in place. While our proprietary material and manufacturing process has proven to produce durable inner sockets second to none, we understand that sometimes things happen. Every EMS inner socket comes with a six (6) month warranty which begins the day your order ships.
If you (patient or prosthetist) suspect a material failure or fabrication defect, call us immediately at 866-654-0858.
You may be asked to provide the following: purchase order number, serial number, date suspected defect was observed, and photos. Once the warranty exchange is approved, you will be shipped a replacement EMS socket along with a return shipping label to send us the defective socket. We value each and every customer & we appreciate the opportunity to assist in providing a better quality of life for amputees.'
OUR MANUFACTURING PROCESS
Each EMS is custom made to fit each amputee's specific shape by using a cast of their residual limb, taken over their liner of choice. After NETTwork receives the cast, we pour the positive which is then scanned and transformed into a 3-Dimensional model that is accurate to thousandths of an inch. This intimacy guarantees, out of the gate, a superior product to one that is merely hand measured. Every order is produced locally in Rice, MN and shipped promptly to the prosthetist for the final fitting with the patient.
EMS Socket | Patient Success Story
Thank You Cornerstone Prosthetics & Orthotics for Your Support.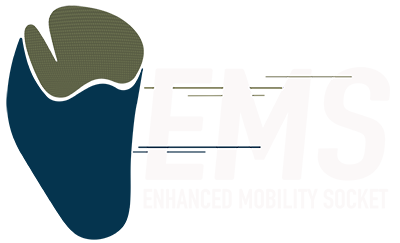 A division of NETTwork Manufacturing.
OFFICE: (855) 654-0858
40091 Co Rd 1, Rice, MN 56367
Why Trust The EMS Socket System?
Other socket systems are non-dynamic, meaning they are unable to accommodate volume changes that will occur naturally throughout the day. As they all utilize both compression and pressure to maintain connection to hold the prosthetic in place, volume changes are increased.
The EMS avoids that by using friction in combination with flexible load distribution. This allows the patient to maintain volume. Combined with its other features, the EMS allows amputees a more consistent, comfortable, confident connection.
With an inferior system, something as simple as sitting can be uncomfortable for an amputee. The balancing of fluid changes within tissue, moisture accumulation around the skin, while accommodating for muscle movement, the EMS can provide freedoms that other systems may not be able to.
US Patent Numbers Include: US8758449B2, US8114167B2, US20120173000A1, US20040181290A1